Lourdes Health Names The DAISY Award® for Extraordinary Nurses Recipient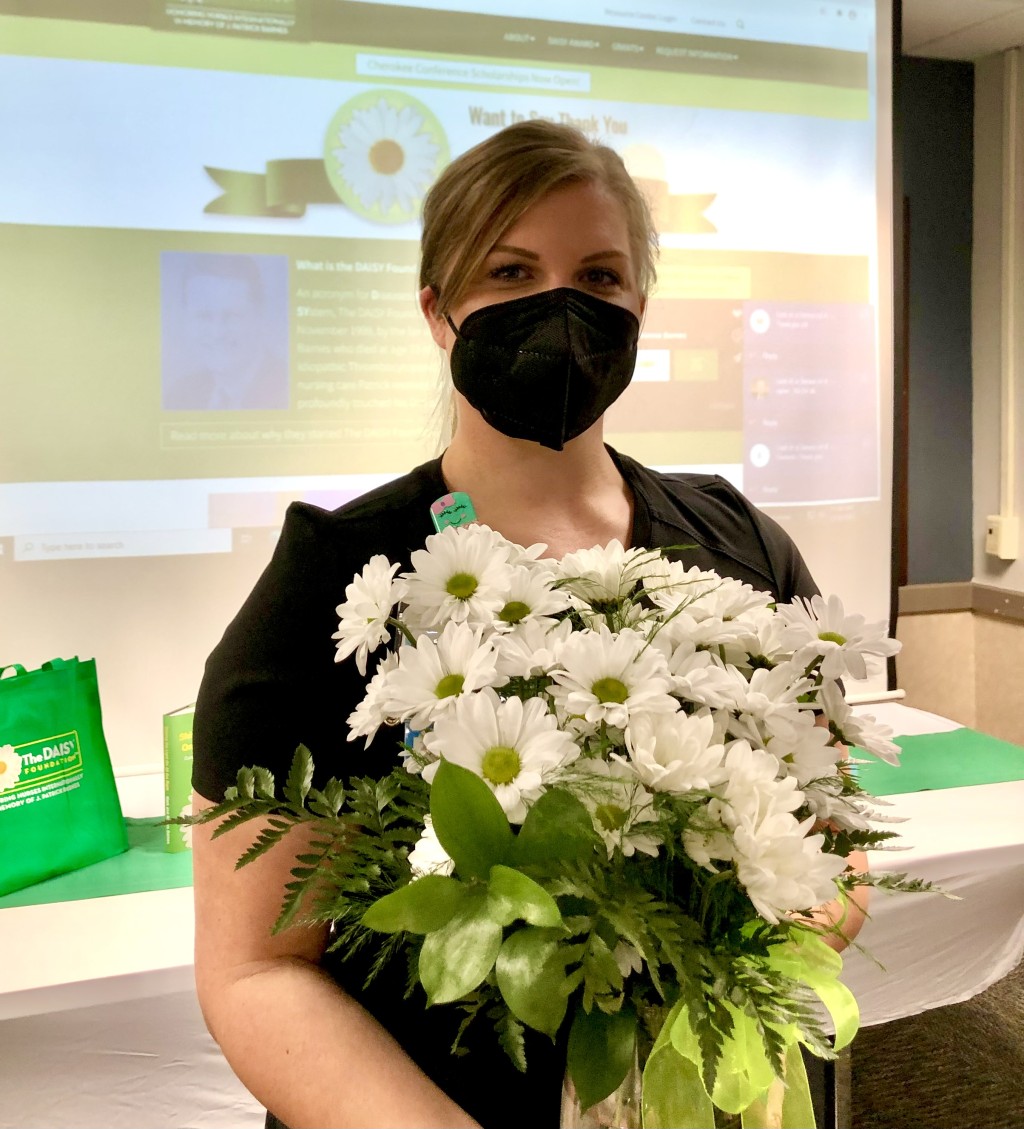 Lourdes Health is pleased to announce that Shalane Rhorig, a Registered Nurse in the Lourdes Inpatient Rehabilitation Unit, has been named as a recent recipient for The DAISY Award® for Extraordinary Nurses at Lourdes.
"Shalane is an outstanding nurses who provides compassionate, gentle, comforting care," said Kena Chase, Lourdes Chief Nursing Officer. "She frequently goes above and beyond and works diligently to put patients at ease and make sure they're as comfortable as possible when they're with us."
Shalane was nominated by a patient who noted how caring Shalane was in their care.
"Shalane is prompt, kind, and thoughtful. I think she reads my mind because when I'm feeling nauseous she's there with medications to stop it. When it's time for my pain medication, she's right there with it. When my hip is hurting, she has an ice pack ready. What a gal!" the nominator wrote. "She has a gentleness that comforts me so much and a kind, soothing soul that sooths my anxiety. I'm definitely more at ease when she is assigned to me. My recovery has been much more pleasant because of the kindness of nurses like her. She's the best!"
The DAISY Award® is an international program started in memory of J. Patrick Barnes, whose family experienced first-hand the difference his nurses made in his care through clinical excellence and compassionate care. The family created The DAISY Award® to express gratitude to nurses and to enable other patients, families, and staff to thank and honor their special nurses.
To nominate a nurse or to learn more about The DAISY Award®, visit YourLourdes.com/Daisy.
Read All Posts