Lourdes Health Names Pamela Garland as DAISY Award® for Extraordinary Nurses Recipient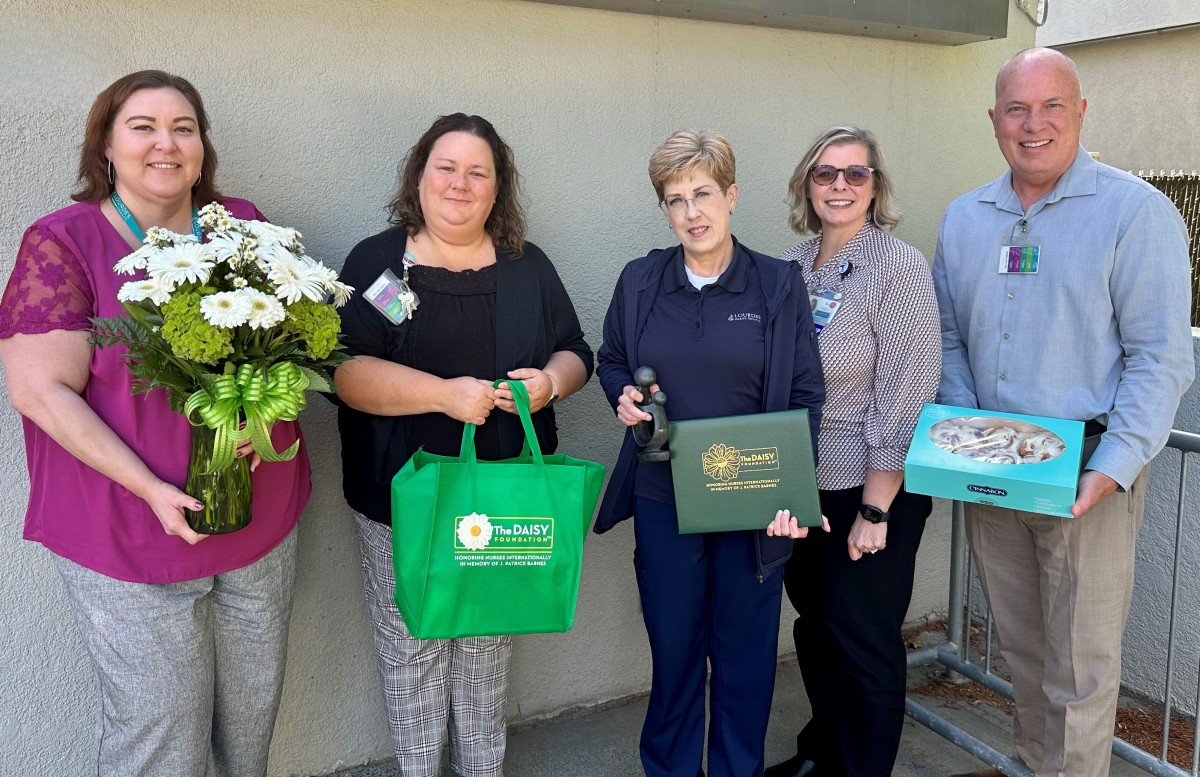 Lourdes Health is pleased to announce that Pamela Garland, a Registered Nurse at Lourdes Counseling Center, has been named as a recent recipient for The DAISY Award® for Extraordinary Nurses at Lourdes Health.
"Pamela is an advocate for patients and staff," said Kena Chase, Lourdes Chief Nursing Officer. "She is an exemplary nurse with 30 years of experience and demonstrates compassion to all."
Pamela was nominated by a Lourdes Counseling Center staff member on the inpatient unit, who noticed how she continuously goes above and beyond for patients and staff. They noted she can be found assisting patients with many different tasks such as feeding, bathing or even soothing an upset patient.
The staff member who nominated her wrote, "Pam has been the hero of the unit on many occasions. Pam recently used the Heimlich Maneuver on a patient that was choking and was successful in un-lodging the stuck food. She is always a calming presence on the unit."
Dena Pantier, MSN, RN, Director of Nursing at Lourdes Counseling Center, and Pamela's supervisor said, "Pamela is incredibly deserving of this award. It is an honor and a privilege to have her working at LCC because she takes care of everyone like they are her own family."
The DAISY Award® is an international program started in memory of J. Patrick Barnes, whose family experienced first-hand the difference his nurses made in his care through clinical excellence and compassionate care. The family created The DAISY Award® to express gratitude to nurses and to enable other patients, families, and staff to thank and honor their special nurses.
To nominate a nurse or to learn more about The DAISY Award®, visit YourLourdes.com/Daisy.
Read All Posts