Lourdes Health Celebrating 105th Birthday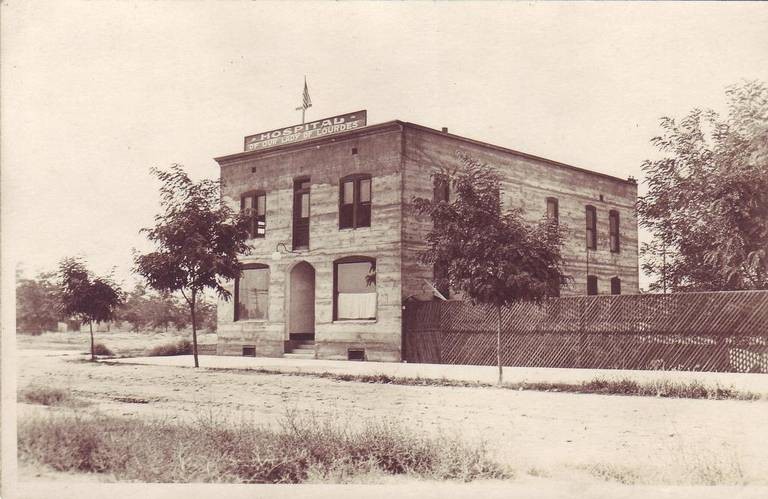 Lourdes Health is pleased to announce it is celebrating its 105th birthday on Friday, Sept. 24.
On Sept. 8, 1916, six Sisters of St. Joseph arrived in Pasco via the Northern Pacific Railroad with the intent to establish a hospital. Just 16 days later, Our Lady of Lourdes opened its doors and began providing medical care for the sick of our community.
"We are grateful to serve the Tri-Cities and for our deeply rooted foundation that has allowed us to be a central organization in this community for more than 100 years," said Joanie White-Wagoner, Chief Executive Officer of Lourdes Health. "We are proud of our history and humbled to be part of such an incredible organization and community. We would not have made it as far as we have without the amazing support of the Tri-Cities throughout the years and our dedicated staff and providers."
To mark its 105th birthday, Lourdes Health employees are hosting a prayer service at 11 a.m. in the courtyard in front of Lourdes Medical Center on Friday, Sept. 24. Social distancing and masking will be required, in line with COVID-19 safety protocols. Staff are also celebrating throughout the week with employee activities, and Wagoner will be sharing a message via a pre-recorded video on social media and the Lourdes Health website on Friday. Additionally, Lourdes Health will be sharing historical stories on its social media platforms this week.
"From our humble beginnings in the Montana Hotel, we have come a long way. Today, we have more than 800 employees and more than 40 providers serving the Tri-Cities region," Wagoner said. "We are proud to be Making Communities Healthier® as a CMS 5-star rated hospital with our medical center to serve acute hospital needs, Lourdes Counseling Center to care for those with mental health needs, Lourdes Occupational Health to care for our local businesses and their employees, and a growing network of physicians to care for our community and meet the healthcare needs of those we serve."


Read All Posts