Lourdes Health Achieves 2023 Healthgrades Bariatric Surgery Excellence Award™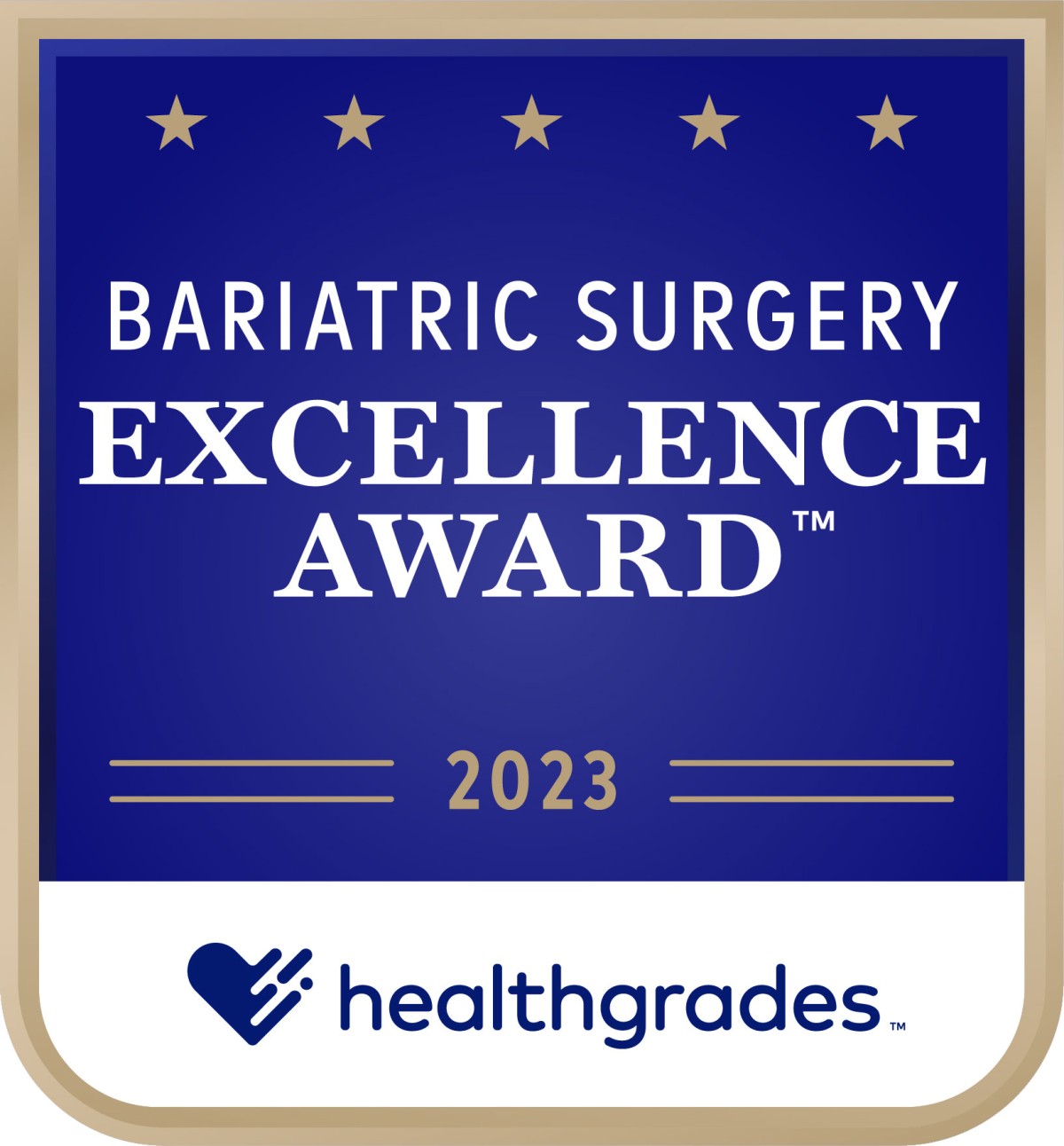 Lourdes Health today announced that it has been recognized as a 2023 Bariatric Surgery Excellence Award™ recipient by Healthgrades, the leading marketplace connecting doctors and patients. Healthgrades Specialty Excellence Awards recognize the top 10% of hospitals across the country in 17 specialty care areas. This achievement reflects Lourdes Health's outstanding clinical outcomes for Bariatric Surgery and distinguishes Lourdes Health as one of the nation's leading hospitals for Bariatric Surgery.
"We are proud to be distinguished with this award for our bariatrics program. Our multidisciplinary bariatrics team works collaboratively with patients to help them maintain their health and weight loss goals and uses the latest robotic-assisted surgical systems for their procedures," said Jerry Dooley, Interim Market Chief Executive Officer. "The results and outcomes of this program result in our patients leading happier, healthier lives. We are proud and grateful to be part of that."
Healthgrades evaluated patient complication rates for the 16 states that provided all payer data for bariatric surgery and appendectomy procedures to identify the top-performing hospitals for these procedures. This year's analysis revealed significant variation in patient outcomes between hospitals with a 2023 Bariatrics Excellence Award and hospitals that did not receive the award. From 2018-2020, patients treated at hospitals receiving the Bariatric Surgery Excellence Award™ have, on average, a 61.9% lower risk of experiencing a complication while in the hospital than if they were treated in hospitals that did not receive the Bariatric Surgery award.*
"We commend Lourdes Health for their ongoing commitment to providing high-quality care to patients undergoing bariatric surgery", said Brad Bowman, MD, Chief Medical Officer and Head of Data Science at Healthgrades. "Consumers can feel confident that recipients of the 2023 Bariatric Surgery Excellence Award™ have demonstrated their ability to deliver consistently exceptional outcomes."
Consumers can visit Healthgrades.com to learn more about how Healthgrades measures hospital quality and access a patient-friendly overview of the complete methodology here.
*Statistics are based on Healthgrades analysis of All-Payer data for years 2018 through 2020 and represent 3-year estimates for patients in 16 states for which all payer data was made available. (See 2023 Healthgrades Bariatric Surgery Rating Methodology for more details.)
Read All Posts