General Surgeon, Ashlea McManus, MD, Joins Lourdes Surgical Specialists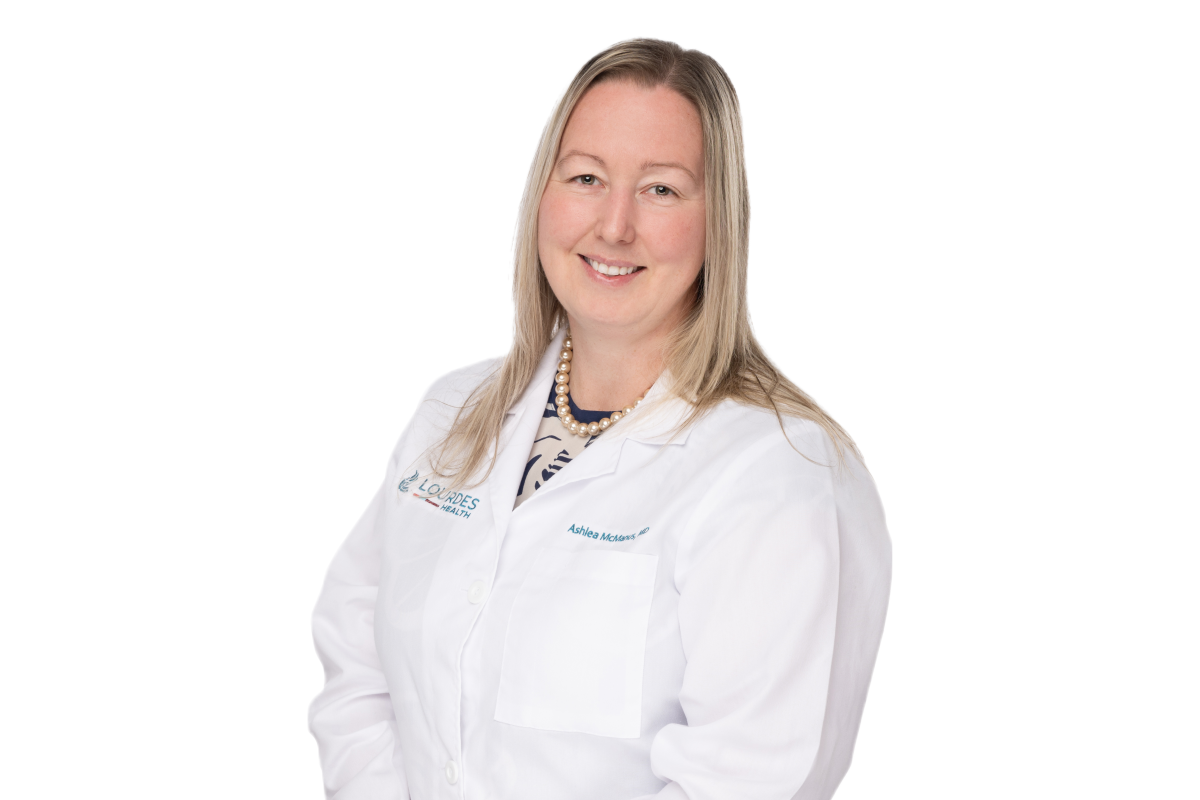 Lourdes Health is pleased to announce that Ashlea McManus, MD, has accepted a position as a general surgeon at Lourdes Surgical Services and will begin seeing patients starting in September 2023.
"We are looking forward to Dr. McManus joining our team and to the high level of care she will provide for our patients," said Emilia Keener, Senior Market Director of Physician Services. "Her training and skills will be an asset to our surgical team."
Dr. McManus will see patients for hernia repairs, gallbladder, appendix, and soft tissue issues, colorectal issues, stomach, duodenal, and liver issues, peritoneal dialysis, cancer, and cancer related issues, endocrine and breast diseases, and more.
Dr. McManus completed her undergraduate education at Simon Fraser University in Burnaby, British Columbia. She went on to obtain her M.D. degree at Ross University School of Medicine in Portsmouth, Dominica. Dr. McManus completed her general surgery residency at The Jewish Hospital in Cincinnati, OH.
"Dr. McManus is going to be a wonderful addition to our team," said Kevin Taylor, MD, Lourdes Medical Director. "She will serve a great need for our patients and community."
Dr. McManus practices at Lourdes Surgical Specialists, located at 7425 Wrigley Dr., Ste. 204, in Pasco. Patients can schedule an appointment by calling 509.547.0027.
Read All Posts