Dr. Marshall Keith Brown Joins Lourdes Internal Medicine & Primary Care Clinic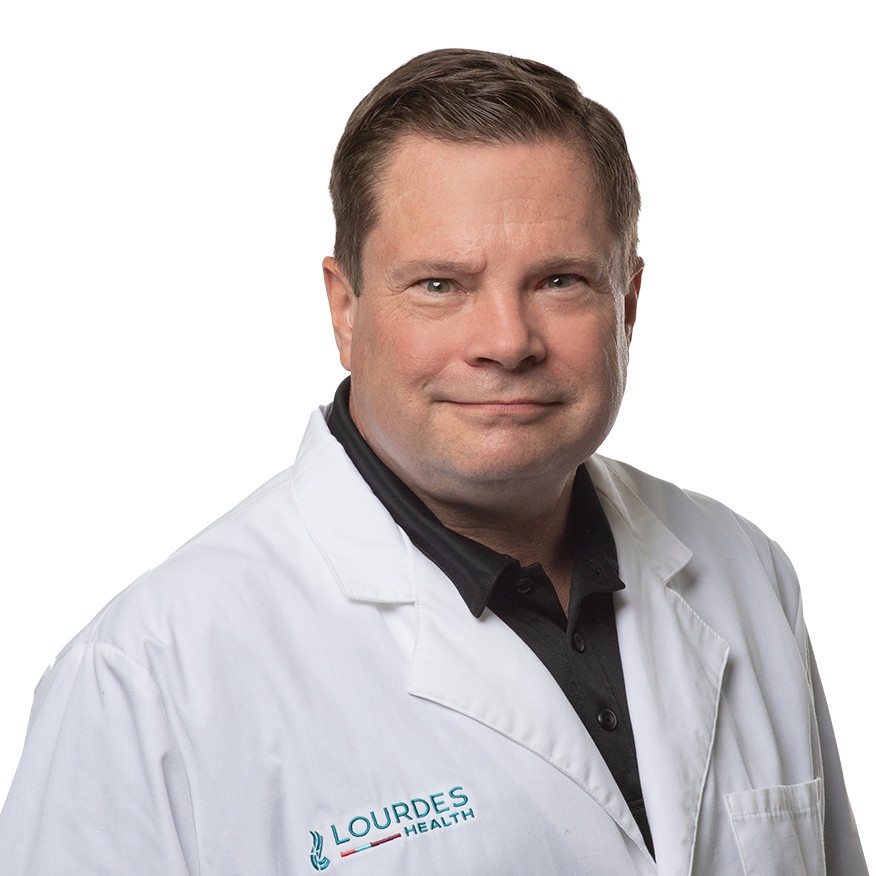 Lourdes Health is pleased to announce that Marshall Keith Brown, DO, has accepted a position as a Family Medicine provider at Lourdes Internal Medicine & Primary Care Clinic.
Dr. Brown most recently practiced at Lourdes Urgent Care on Road 68.
"I am excited that we are going to grow our primary care provider base and welcome Dr. Brown to our Family Medicine team," said Melda Velasquez, Director of Clinic Operations. "He is a seasoned healthcare provider and will be a great asset and resource for our patients."
Dr. Brown attended medical school at Nova-Southeastern University and then completed a residency with the University of Kansas School of Medicine – Wichita Family Medicine. He was the Chief Resident in his final year of the program, and he also later attended Royal College of Medicine.
He is board certified by the American Academy of Family Physicians and National Board of Physicians & Surgeons. He has practiced as a Family Physician, Medical Director, Chief Medical Officer, Emergency Department Physician, Urgent Care Provider, and Hospitalist.
Dr. Brown practices at the Lourdes Internal Medicine & Primary Care Clinic, now located at 507 N. 5th Ave. near Lourdes Health Hospital. Patients can schedule an appointment by calling 509.416.8880.
Read All Posts