Emergency Care for Heart Attacks
Lourdes Health has received Chest Pain Center accreditation from the American College of Cardiology based on rigorous onsite evaluation of the staff's ability to evaluate, diagnose and treat patients who may be experiencing a heart attack. We are dedicated to providing our patients with the best heart care treatment available. As an accredited facility, we use the newest methods and best practices in heart care to ensure that our patients receive:
Right care at the right time to minimize or eliminate heart damage due to heart attack
Timely and accurate diagnoses to reduce the disruption to your life and get you back home as soon as possible
Help and communication to better understand how to respond to your heart emergencies
Improved quality of life after a heart episode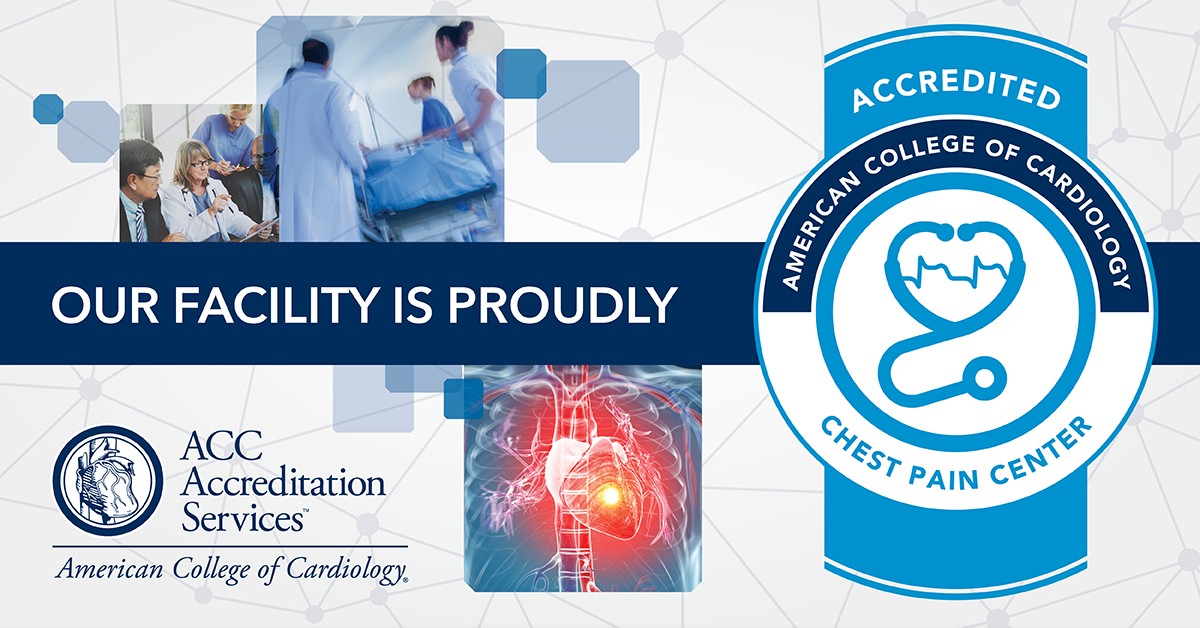 Next Steps
Having an emergency?
CALL 911
At Lourdes Emergency Department you'll find a team of qualified trauma physicians, surgeons, X-ray technicians and nurses using state-of-the-art equipment and technology. Our Level IV designation ensures we can handle your emergency and get you the care that is right for you.
Visit the Emergency Room For:
Difficulty breathing, moving or speaking
Chest pain
Heavy bleeding
Poisoning
Broken bones
Car accident (if injured)
Choking
Blacking out/Fainting
Deep cuts or severe burns
Attack by animal or person
Sudden, severe pain and swelling in a joint
Major trauma or injury
Severe reaction to a bug bite/sting
Severe reaction to medication
Unexplained sleepiness or confusion
Stroke patients need care FAST. See the signs? Call 911.
A stroke is a brain attack, caused when an artery in the brain is blocked or bursts – and part of the brain starts to die. Fast treatment is crucial for a better chance at survival with less disability. If you see one or more signs of stroke, act FAST and call 911 immediately.
F: Does their face droop on one side?
A: Do they have trouble raising one or both arms?
S: Do they have trouble speaking?
T: It's time to call 911.
Overcome the urge to "wait and see" – call 911 to get the care they need.
What a great way to say, "I love you."
Learn more about the signs of stroke and why fast treatment is crucial at doh.wa.gov/stroke.