Lourdes Health Earns 10-Year Partnership Award for Lourdes Healthy Lifestyle Program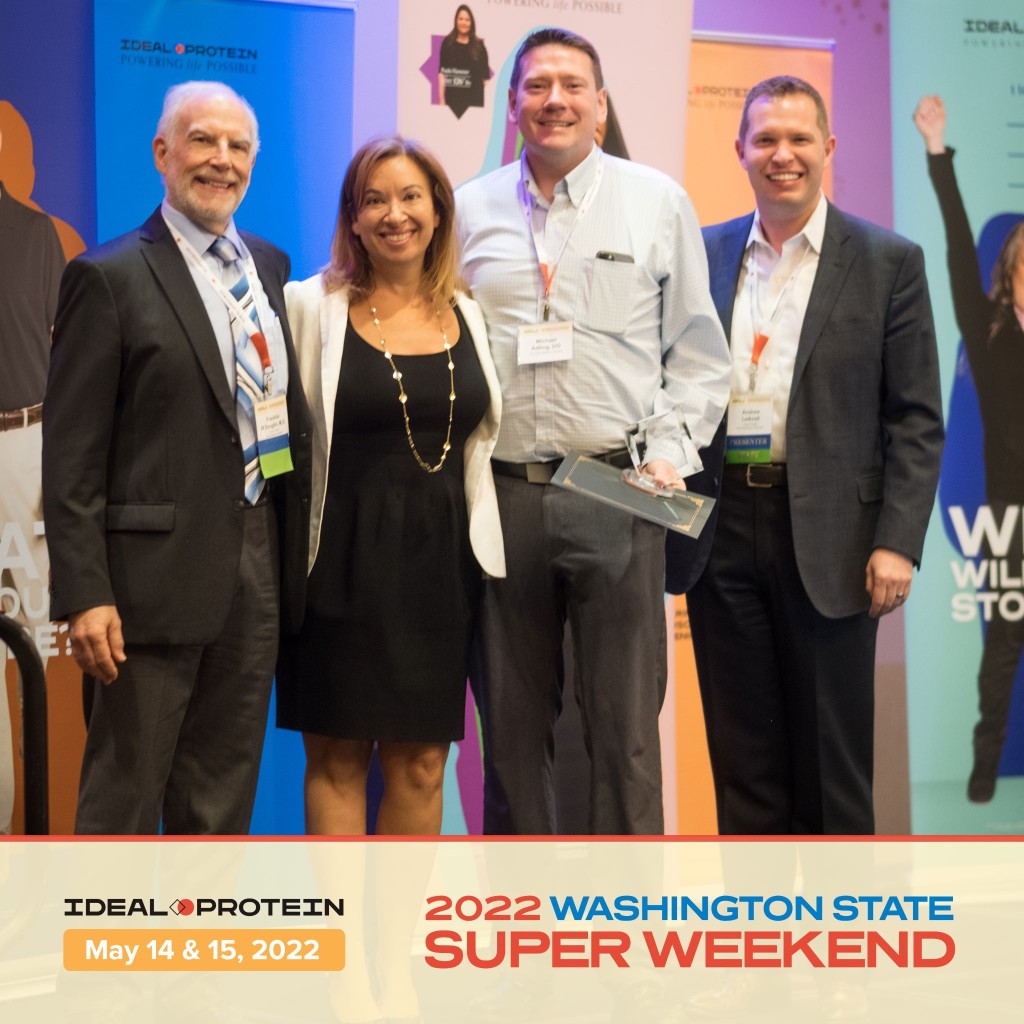 Lourdes Health is pleased to announce that its Lourdes Healthy Lifestyle Program was recently recognized at the 2022 Washington State Super Weekend with a 10-year partnership award for its Ideal Protein partnership.
Ideal Protein is a doctor-designed, coach-led scientifically proven weight loss method that targets body fat while allowing participants to maintain muscle mass and vitality. It teaches participants to use food as medicine to lose weight and live their healthiest lives.
"Our Ideal Protein partnership has changed many lives in the Tri-Cities area and empowered our clients to lead healthier lives, which is aligned with our mission of Making Communities Healthier," said Cynthia Gomez-Hodges, Director of Operations and Professional Services at Lourdes Health. "We are proud of this program and thankful to all those who have been involved to help or serve our patients and help them make lifestyle changes to support healthier living."
Lourdes Ideal Protein program is led by Dr. Michael Adling, a family medicine physician at Lourdes Health. Those interested in learning more about the program can register for a free virtual Ideal Protein Educational Seminar at YourLourdes.com/Events or call our Ideal Protein office for more information at 509.416.8877. Additionally, more information can be found at YourLourdes.com/Ideal-Protein.
Read All Posts